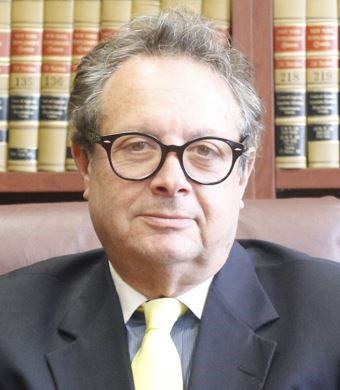 Aggressive, detail oriented, energetic representation of client. Full litigation and trials on civil matters in the New York Supreme and Federal District courts. Appeals to the Appellate Division of the New York Supreme Court and federal Court of Appeals, 2nd Circuit.
World-wide representation of international musical recording artists in New York, Los Angeles, and London England, British Commonwealth and European Union, including management, recording, publishing, motion picture and Broadway stage production agreements, and royalty litigation.
REPRESENTATIVE CLIENTS: Ralph Lauren, Calvin Klein, Stanely Kubrick, E.L.. Doctorow, Roy Cohen, Esq., Ace Paul Frehley, Kiss, Richard Price, Hal Lieberman Pres. Universal Studios, State Supreme Court Justice Hyman Korn, Bronx Surrogate/Councilman Bertram Gelfand.
General Counsel to American Federation State County Municipal Employees, AFSCME. District Council 37 AFSCME on all legal and political issues, and endorsements and campaigns / union interests / lobbying / representation, arbitration, court litigation and appeals, Article 78 proceedings in New York City, Albany N.Y. and Washington D.C., with presidential, senate, congressional, gubernatorial public candidates and elected officials.
Education:
Fordham Law School, Urban Law Journal Honors, 1974-77
Lehman College City University, History Scholarship Honors
BAR ADMISSIONS:
New York Bar, 1978
Florida Bar, 2016